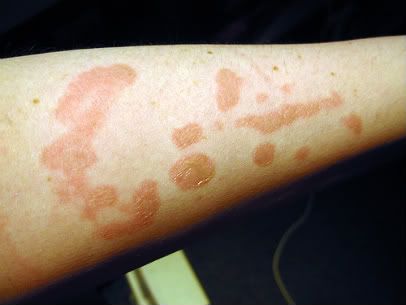 ...is Sweatpants Money!
One time I met this guy who was talking about gnarly jobs. He was like, "Dude-brah, I have had like a million of the most gnar-gnar jobs you ever heard of." Yeah, right, bro. He said he was a rodeo clown for six months in Austin, where he broke eleven bones and received over one hundred stitches all in one bull-on-man throwdown. Tight, dude. I broke like seven bones in grad school, and I've never even BEEN to Austin, so you could totally be lying to me. I don't even think they have rodeos in Austin. Isn't everybody there too busy postering for SXSW and talking about how they might move to Brooklyn for a masters program at Pratt? Janky.
Anyways, the point of this is that this guy was a buster. Just because your job involves taunting a leviathan doesn't mean that you rule the block. It means you're asking for damage. Serenity wasn't asking for nuffin when she tried to walk into the staff kitchen. See, Serenity works in the library, where one might assume oneself safe from possible bodily harm. But no, death comes ripping for us all at some point, librarian or not. Somebody came bursting out of the kitchen with boiling hot soup and ran smack into Serenity. Needless to say, soup doesn't fuck around. Check out the detailed image below, which basically looks like somebody tattooed a map of Williamsburg on their arm.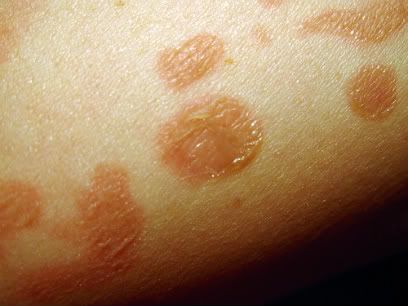 Brutality. One blog post at a time.
Keep them images coming. We're a clumsy-ass crew for sure.